Healthy Packed School Lunches Your Kids Won't Complain About
It's National Back to School Month! If you pack a school lunch for your child, this means nine long months of finding the perfect balance between packing foods that are healthy AND something your kid will actually eat (versus trading with friends or throwing away).
To help you find this balance, we offer the following tips for a #winning packed lunch:
1.) Plan ahead
No one can argue with the idea of planning ahead, but when every minute of your day is already filled, it can be hard to put into action. But if you can carve out even a little bit of time on Sundays to make a packed lunch menu for the week with your kids' input about what to include, it really will help ease some last-minute stress during the week.
2.) Make it nutritious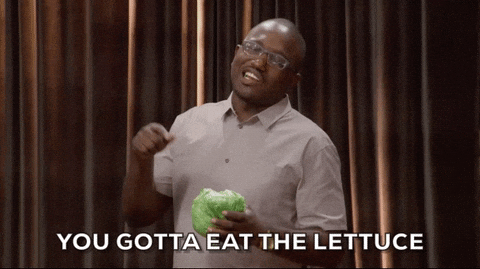 Include foods from each of  USDA's MyPlate five food groups – fruits (apples, berries), vegetables (leafy greens, baby carrots, avocado slices), grains (whole grains and legumes), protein (turkey, hard boiled eggs), and dairy (milk, cheese sticks, small yogurt). Dairy foods such as cheese, yogurt, and milk are also sources of high-quality protein. Including a source of protein at lunch can help keep your child feeling fuller longer to get them through the rest of the school day.
3.) Opt for school milk 
One out of two kids are missing out on key nutrients they need to grow strong, including calcium and vitamin D. One way to ensure your child is getting the nutrients they need is to provide milk with meals and water in between. Students have easy access to milk at school; in fact, most schools have electronic accounts so children don't even need to bring money into school every day to buy milk.
4.) Pay attention to portion sizes
Tailor portion sizes to your child's appetite. Bite-sized foods work best for children with small appetites. Also, packing smaller portions will make it more likely your child will eat all or most of the five nutritious food groups you've packed.
5.) Get creative
Don't fall into a rut. Be creative and think beyond providing similar lunches every day. Soup, pasta, mini wraps (e.g., ham and cheese), salad with separate dressing, and leftovers from the previous night's dinner can be options to traditional sandwiches and provide variety so kids won't get bored with lunch. You can also be creative with how to present lunch foods, such as changing the shape of a sandwich using fun sandwich cutters or providing a healthy, delicious yogurt dip for sliced apples or celery.
6.) Keep food safety top of mind
Keep packed school lunches safe. Protect perishable foods such as hard-boiled eggs, yogurt, or a sandwich with meat, chicken, or tuna by packing in an insulated lunch bag with a frozen ice pack to keep foods cold until lunchtime. Keep hot foods such as soup and chili hot by using a well-insulated, tightly sealed thermos until ready to eat. For more suggestions to keep your child's lunch safe as it travels from your kitchen to the school cafeteria, check the Academy of Nutrition and Dietetics' safe lunch tip sheet.
7.) Make your kids a part of the process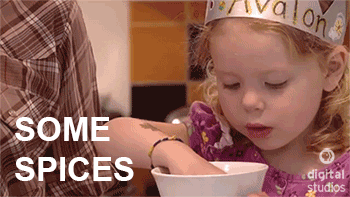 Enlist kids' help in choosing foods to include in the lunchbox and, depending on their age or skill level, engage them in the preparation. Many young kids think it's fun to grate cheese, wash grapes or strawberries, or measure an amount of granola into a small bag. Older kids can take more responsibility for preparing their lunches. Bring kids to the grocery store with you and let them choose some nutritious foods to pack in their lunches. While some compromises may need to be made if kids favor less healthful food choices, working together to pack a school lunch can provide an opportunity to share some nutrition information with your kids.
Want to up your children's school snack game? Check out a couple of our kid-friendly lunch box recipes:
Love these recipes? Visit our Recipes page for more inspiration.