Pumpkin Recipes You Need To Try This Fall
It's PUMPKIN EVERYTHING season!!
That's right: For those of you who love pumpkin spice and everything nice, you can sense the first leaf drop and then instantly proclaim fall has begun. It's basically your superpower, right?! As the weather gets cooler, it's a great opportunity to add pumpkin to your favorite comfort dishes. Not only is pumpkin delicious, it is also rich in beta-carotene, fiber and potassium. And you know what pairs well with pumpkin? Dairy products!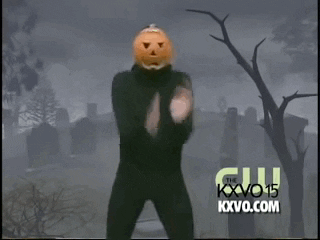 For all of you who are Team Pumpkin, here are some of Milk Means More's best recipes you can enjoy this fall and beyond. Because deep down, I think we all secretly wish pumpkin season lasted all year! Or is it just me?!
Super moist and rich in nutmeg, this coffee cake contains Greek yogurt, canned pumpkin, and more. No wonder it basically tastes like fall!
Lightened-Up Pecan Pumpkin Cheesecake
Try something lighter when it comes to dessert with this pecan pumpkin cheesecake made with skim milk, light whipped topping and Neufchatel cheese. Bonus: Chopped pecans or maple pecan granola make a delicious crunchy topping for this dish.
Hearty and made with comfort in mind, this mac and cheese contains whole wheat pasta shells, cheddar and reduced-fat cream cheese for a wholesome take on a dinnertime classic. The fact that it contains IPA beer gives it another fun feature!
Mini Pumpkin Almond Cheesecakes
Bite-sized and just plain stinkin' cute, serve these minis to your family, friends and co-workers to satisfy their sweet tooth.
Pumpkin Spice Greek Yogurt Dip
Great for snacking or sharing at your fall festivities, pair this pumpkin spice Greek yogurt dip with apples, graham crackers or whatever you wish to dip. We suggest using nonfat Greek yogurt and serving with fruit for a nutritious appetizer.
Your brownie game needs an upgrade! Cream cheese, pumpkin puree, and spices in this brownie recipe will surely make you "fall in love" with the season.
Pumpkin Churro Waffles with Cream Cheese Frosting
Churros with cream cheese is all YOU need to hear when it comes to this recipe. Whether you serve them for a family breakfast or as an indulgent dessert, we promise you will enjoy them!
Carrot Pumpkin Cheesecake Muffins
These crumbly muffins are perfect to grab on the way out the door. They help give you the boost you need to start the day. You can easily store them in a container to enjoy throughout the week.
Sunday brunch just got a whole lot more delicious. These waffles are made with whole wheat, low-fat milk and yogurt, so they not only taste great, but are nutritious, too.
Did you try out any of these recipes? Share with us in the comments or on social media (@MilkMeansMore) using #milkmeansmore + #undeniablydairy.
For more recipes, click here!